ONE MAN. ONE LEGEND. ONE DESTINY.
ONE EMPIRE.

"Diplomacy may best be described as a process by which One attempts to take something away from another with Words, which cannot be wrested from them by Force."


King Falzan Inamuri XL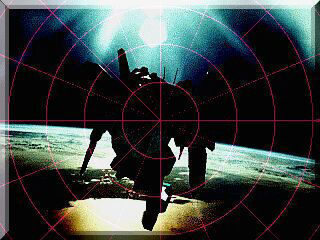 TO PLAY HAVOC WITH
DESTINY...

"This unknown power will know that it's going to be Katellan civilization, not theirs, that ultimately determines the Galaxy's fate."





Aradames Tamarlayn



"These recent acts of aggression prove the Commander's assertion. Only we possess the power to engineer galactic unity. I suggest we use it before encountering a power great enough to stop us."





Admiral Siradarr
Vice Chairman, Joint Chiefs of Staff
Inamuri Consortium Imperial First Fleet Command





"Destiny is the fire in which we burn."




Emperor Kurga Chel'watan IV
Tamarlayn




The Period
:

IT WAS the best of times, it was the worst of times, it was the age of wisdom, it was the age of foolishness, it was the epoch of belief, it was the epoch of incredulity, it was the season of Light, it was the season of Darkness, it was the spring of hope, it was the winter of despair, we had everything before us, we had nothing before us, we were all going direct to Heaven, we were all going direct the other way- in short, the period was so far like the present period, that some of its noisiest authorities insisted on its being received, for good or for evil, in the superlative degree of comparison only.




A Tale of Two Cities

Author's Foreword:

Let's fly swiftly now, racing with all dispatch through time and the vastness of space to realms unknown and far from the fields we know: Where ancient civilizations who were old before the rise of recorded history on our own Earth wage war across millions of star systems and vie for supreme power in the universe. Where Fate conspires with Destiny to propel one man into the forefront of galactic history, as the single greatest military figure who ever lived.

The story of Aradames Tamarlayn.

As with any good story, we must start at the beginning. Hopefully, in the aftermath, we'll reach the ending together, and, I imagine, we'll have learned a few things along the way. Simply click on any Gambit Link to begin your journey into the lands of memory.

Shall we go?

Anthony Brooks Fellows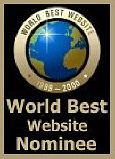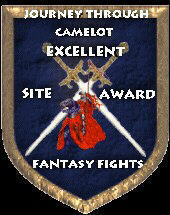 MY FAVORITE LINKS
[THE GREAT CIRCLE]
The Guardians of Forever Official WWW Site
"All realities are possible."
"Let us be your gateway..."
The Time Shift Trilogy Home Page
The Worlds of Phillip Jackson, Newest Guardian of Forever
The Worlds of Mary Ball
Journey To The Great Within And
Behold The Awards I've Won
Journey To The Obsidian Labyrinth...
Into Realms Mystic and Arcane...
Journey To A Place Where Romance Burns Hotter Than The Desert Sands...
Kristie Lee Maguire's Desert Triangle...
Writers.net(sm)... The WWW's Premier Directory Of Published Writers, Editors And Publishers

Tamarlayn Copyright (C) 2000-2001 Anthony Brooks Fellows

All Rights Reserved